Finnegan's deep-rooted passion for sailing and boating began at a young age during his upbringing near Amsterdam, Holland. This love for the water and seafaring activities has grown into something more than just a hobby; it has become a lifelong obsession. His dream was to build a boat from scratch, and this dream eventually materialized with the purchase of Saraphina, an empty shell waiting to be transformed into something extraordinary. The result is a vessel he couldn't be prouder of, a charming and charismatic barge that promises a truly memorable experience for all guests on board.
Emily's journey into hospitality started when she was just 19 years old, working in luxury ski chalets in the French Alps. It was during this time that she discovered hotel barging, which opened up a whole new world for her. Her love for the French Waterways and barging experiences led her to cross paths with Finnegan.
Together, they share a wealth of knowledge and expertise, totalling more than 35 years of combined experience in the art of barging. Their passion for the water, hospitality, and creating unforgettable experiences brought Finnegan and Emily together on the Saraphina. Their dedication to delivering a top-notch cruising experience ensures that every guest's stay aboard the barge is nothing short of exceptional.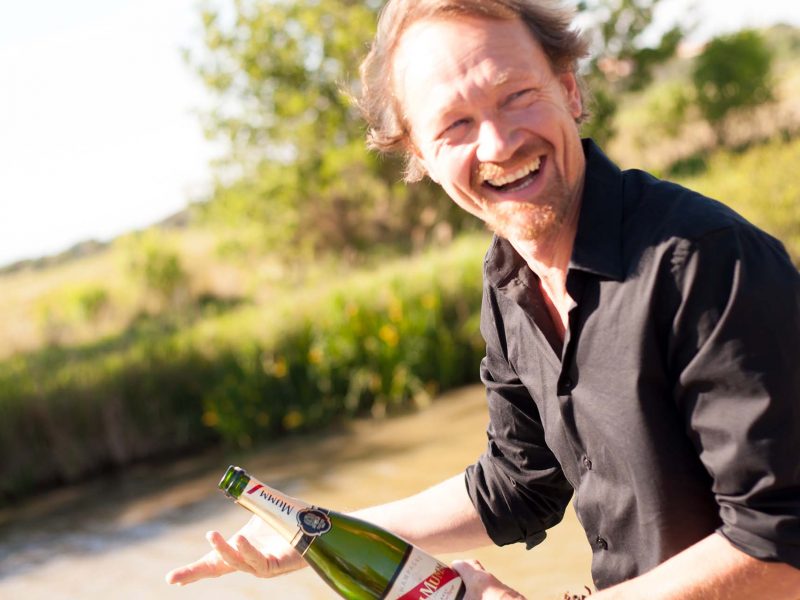 Whilst Finnegan navigates The Saraphina along the beautiful Canal du Midi, Emily will be preparing homemade delicious delights in the open kitchen. Priding themselves on sourcing the best local ingredients the region has to offer and using only the eggs from their own free range much loved chickens.
A personal experienced Tour Guide will be on hand to take you to the hidden gems of the Languedoc and share his vast knowledge with you. Your tours will be tailored with your interests.